Craft a Plan For Your Year
That Sings to Your Soul
Clear purpose.
Generative flow.
Creative aliveness.
Rooted devotion.
These are things so many of us yearn to feel
and experience as we move through our days.
Many of us have busted out the colored markers, done all the brainstorming, reworked our schedules again & again, and tried all the productivity tricks…
But on more occasions than we can count, we may have found ourselves completely overwhelmed and feeling super-behind. Especially when we hold so much.
As people who hold a lot, we have to align
(and realign) ourselves with something much
deeper than "just get as much done as
humanly possible, as fast as possible."
Because that leads to burnout, exhaustion, and disconnection from our bodies, intuition, the soul of our work, and our own soul's path.
When we chart our course from this place of stress and disconnection, we end up creating plans that are disconnected from our deep inner wisdom and true heart's desires… which only returns us to this feeling of disconnection again and again, throughout the year.
Let's do things differently this year, yes?
Instead, let's gather to explore what we feel most called to do, be, and create in 2023, then make plans that take our whole selves and whole lives into account.
Envision 2023 is a workshop to craft a
plan for your year that sings to your soul.
In this workshop, you will:
Commune with the Soul of your Work, to access deep clarity
Connect with your Wise Future Self, and a vision of the future that inspires and calls you forth.
Align your plans with the rhythm of your body and nature.
Craft a plan for your year that your entire body and soul say Yes to.
Create rituals that support your success.
Learn how to drop in-and-down for clarity along the way, rather than going up-and-out
We are going to go deep together and ​​get
truly clear, before we put a bunch of stuff on
our calendar that we may feel pressure later to
fulfill (even if it was never truly for us).
A 4-hour workshop
Register for $88
Now only $44!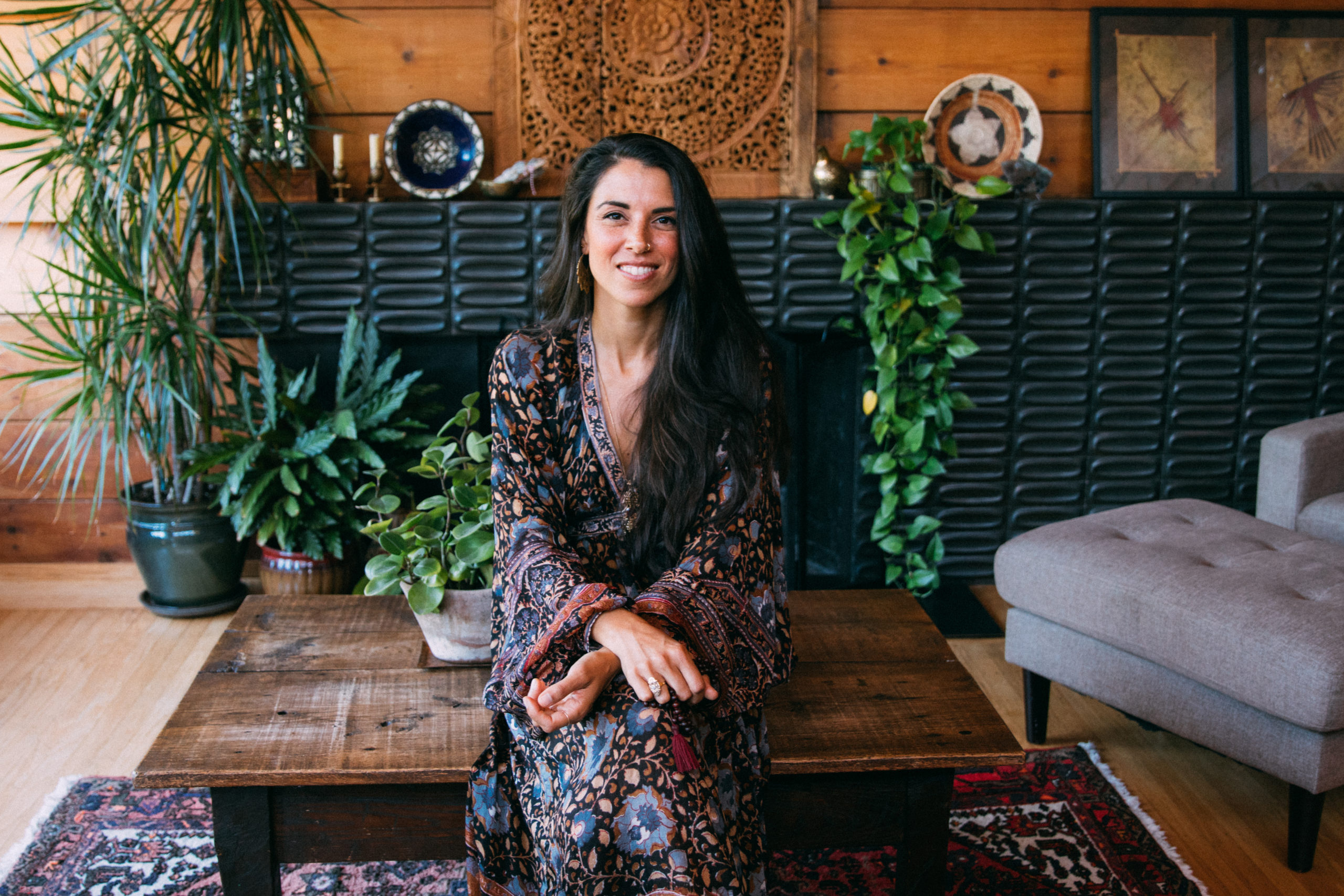 Hi, I'm Nisha Moodley! I'm a Devotional Leadership™ coach, the founder of Global Sisterhood Day, and a mother. I've been walking with women for nearly 15 years, leading mastermind groups, online courses, and over 50 retreats.
As a biracial woman with a background in health & executive coaching, intergenerational & energy healing, and community building, I have a unique understanding of the ecology of leadership and the ability to catalyze deep growth for my clients.
I support visionary women doing game-changing work, whether it's inside your company, through entrepreneurship, or through your art or activism.
I'm here to help you embrace your own unique leadership
and unearth & birth your deepest work…
Because our world needs our unique leadership, in service of a more beautiful future. I believe in that future. And even though I might know you (yet), I believe in you.

A 4-hour workshop
Register for $88
Now only $44!
That workshop was 🔥🔥🔥🔥🔥🔥🔥🔥 I've never felt so vastly supported in a planning process. Gosh, I really appreciate what you're up to in this lifetime, Nisha. – H.H.
It was so amazing. In a tough season, this workshop was medicine. – A.B.
This was so wonderful, thank you for creating this space! It was so needed and you're just the best facilitator. – D.P.
This felt so good. Beautiful time to reflect on the year to come. So precious. – T.D.
This was great! I'm feeling so connected to my core again, so needed! – M.N.
Thank you for this rich and nourishing experience! – J.E.
This was beautiful and so supportive. – D.J.
It was exactly what I needed at this time. – L.K.
I'm so glad I signed up for this. Thank you, Nisha! – L.C.
The whole experience was so amazing. Such a treat to be with you all. – M.B.
This was gorgeous and so nourishing. – R.D.