Our World Needs Your
Unique
Leadership
Expression
Story
Gifts
Voice
Medicine
Artistry
Rhythm
EMBRACE YOUR WHOLENESS
EMBODY YOUR LEADERSHIP
1-on-1 Coaching with Nisha
EMBRACE & AMPLIFY YOUR UNIQUE MEDICINE
Yay! I'm so happy to be exploring with you.
Working with women in this way is one of my favorite things to do, and I only work with a few women 1-on-1 each year.
To apply, please check your inbox now + reply to the email we just sent, to answer these 4 questions:
1. Please give us an overview of your life and work right now. What are you loving? What is a challenge or struggle for you right now?
2. What is your bigger vision for your life and our world?
3. What, specifically, are you looking for support around right now?
4. What additional physical, mental, emotional, spiritual or lifestyle patterns you would like to see improve?
Any additional questions?
Please send your A's to these Q's to [email protected].
We will be in touch within 2 business days.
With love,


"Nisha is truly one of a kind. She's such a soft, safe and sacred space to go to for guidance. Guidance not just for leadership and business but for LIFE. Nisha helped me in the biggest business transition to boss lady MOM. She made me feel so safe and supported. I'm grateful for her wisdom."
Malaine Lea | Wealth and Soul Coach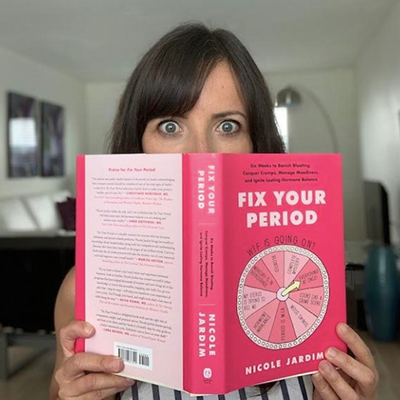 "My business and my life were transformed by our work together. I was confused and unclear about my message so we immediately got to work on figuring that out. Then we created my signature program Fix Your Period, which has been a huge success.
Nisha is kickass! She's incredibly creative and gives you a plan of action. Today I am so confident in my business and the direction it is going in, and I owe it all to my work with Nisha."
Nicole Jardim | Author & Women's Hormonal Health Coach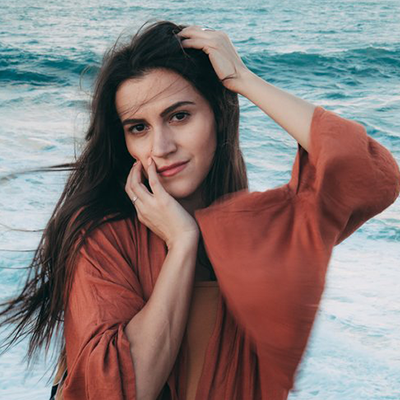 "I'm obsessed with my coach Nisha Moodley. She lit me up once again and gave me an elegant solution for my soul's work. Grateful. She uses intuition and artfully guides you to fulfill your spirit's dharma. I would highly recommend Nisha to anyone needing guidance… Her work is out of this world!"
Christine Gutierrez | Spiritual Coach & Psychotherapist
"Working with Nisha brought my business (and more importantly, the way I think about my business) to the next level in so many ways! Since working with her, I've created 3 products, added 2 new revenue streams (with more on the way), and my email list has tripled in size.
Nisha is a wealth of amazing business resources – the ones she's given me have been completely genius. She's helped me open my eyes to new ways of positioning my brand, and sees the hidden possibilities in the most unexpected places. If you want to amp up your business in ways you never imagined, Nisha is your girl!"
Jenny Sansouci | Health Blogger & Author
"I came to Nisha with the desire to refine my business. I have been intentionally building my business for the past 5 years and have built a solid foundation but I needed some guidance around the structure, my offerings and messaging.
I knew I needed this to be able to share more effectively. Nisha delivered that and so much more. She has this beautiful ability to see and intuit what my business is really desiring and how I am able to lead within it. And she navigated her visions with the soul of my business and my desires to create a perfect outline. She is also an amazing breath work guide, which is included in her coaching (if desired, although I highly recommend receiving all of her gifts).
Breathwork with Nisha allowed me to open up my higher chakras to receive so many visions of my own future. I am forever grateful for her sweet nurturing love. I would highly recommend working with Nisha in a private personal way, you will feel nourished and totally taken care of."
Shauna Lay | Life Guide, Healer & Yoga Teacher
"I came to Nisha in the midst of a BIG life transition. I was filled with doubt, fear & uncertainty about the road ahead. Through her gentle, loving guidance over the course of many months, I'm thrilled to say that my life has radically transformed. Nisha comes to each session with grounded authenticity and the ability to dance between strategic insights and spiritual wisdom. She truly is a leader and a model for how to show up in the world embracing our beautiful wholeness & humanness. I deeply appreciate her impact on my journey!"
Phoenix Rose Geritz | Holistic Business Strategist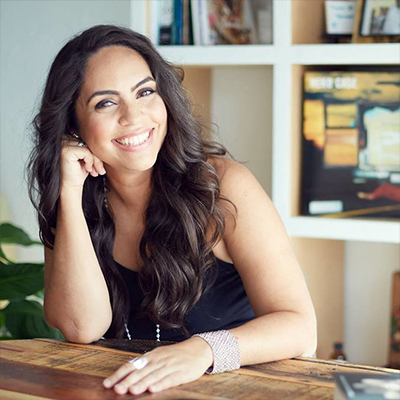 "Nisha's intuitive abilities and heart-forward focus allowed me to see with clarity where my life purpose is taking me. When you spend time with Nisha, it is crystal clear that she is 100% committed to YOU. There is no way that can priced, it can only be experienced."
Nadia Payan | Artist & Creative Guide
"My experience with Nisha was outstanding, enriching and full of expansion. A clear direction as to what steps needed to be taken next that supported me not just in my immediate goals but the big picture. Nisha's brilliant business sense combined with her feminine intuition got me refocusing on what was important and how to act on it. It also activated a calling to enter into a deeper knowing, accessing and expanding my deepest truth – reminding me of the offerings I have to give to the world!"
Myriam Llano | Nutrition Coach
"This experience encouraged me to up my game, re-align myself with my strengths and my mission, and get laser-focused on where me and my business are going TOGETHER. I could have filled many days with my questions and desires, but I feel that we got to EXACTLY what we needed to. It was complete and perfect."
Theresa Venezia | Artist & Intuitive Guide
"I've enjoyed amazing progress since I started working with Nisha. I launched my first high-end coaching package and sold out — making $30K in a month! I ran my first group coaching program and have a solid plan for scaling that upwards to a 6-figure money-maker. I've been interviewed on Entrepreneur on Fire and featured in the Huffington Post. I'm still working just 3 days each week (about 20 hours/week) and enjoying 4-day weekends with my one year old daughter and husband. I hired my first VA and have a new website in the works with a total rebrand that is so much more me!"
Cailen Ascher | Clarity Coach
"One conversation with Nisha changed our entire business in the most beautiful and enlivened way possible. We went into our session with a ton of ideas, questions and plans and left with clarity, focus and a renewed energy for our brand. Not only was the session fun and inspiring but we were most impressed at the seemingly endless array of solid, real and practical answers to all of our tough questions and beyond. Nisha suggested simple, actionable steps to tackle post-meeting and gave us tons of tools for resources, guidance and additional support. We honestly can not emphasize how incredible of an investment this was for our business."
Robyn Youkilis & Quinn Asteak | Health Coaches
"Before I worked with Nisha, my business had success but I did not have absolute clarity. Nisha was able to bring out my deepest purpose and it was on that day, our VIP day, that everything changed.
I embraced power and pulled that power fully into my personal and business life. I have seen massive shifts in my perception and those shifts have bled into my life, my business, my spiritual life and has brought some more laughter back into my world. I have been asked to teach at Hippocrates Institute and felt no fear and this is how I feel everyday; I am not scared anymore of challenges.
Instead, I invite challenges into my life for expansion and growth. I would like to tell Nisha this, " You helped me to put the wings back on and allowed me to see how full my life was and is. You helped me to see my vision and step into massive action with grace, beauty, ease and fun instead of exhaustion. I love you my sister."
Rachel Feldman | Health Coach + Detox Specialist