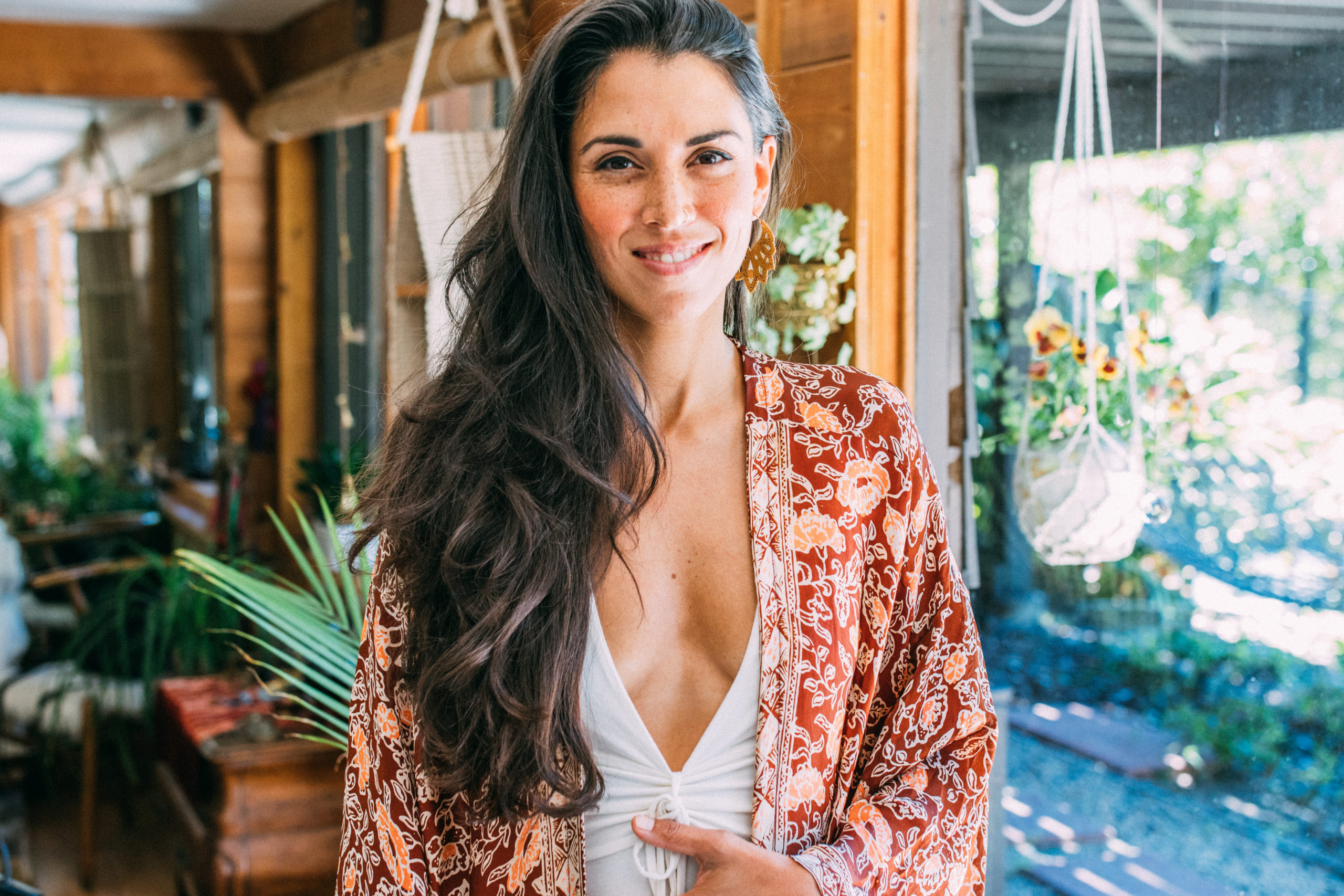 Our World Needs Your
Unique
Leadership
Expression
Story
Gifts
Voice
Medicine
Artistry
Rhythm
EMBRACE YOUR WHOLENESS
EMBODY YOUR LEADERSHIP
We are the victory of our ancestors.
What I stand for
I'm here for our thriving future
(nourishment, regeneration, liberation)
I believe that our future calls us to embrace our wholeness, and embody our leadership.
I create spaces for you to do just that.
Who I create for
Visionary womxn, who want to weave your unique gifts into our world, in service of new and nourishing ways forward –
entrepreneurs, "intrapreneurs", healers, artists, activists, coaches, therapists, educators, nonprofit founders, and mothers.
Welcome Beloved
I'm Nisha Moodley, and I'm so glad you're here!
I'm an Integrative Leadership coach, founder of Global Sisterhood Day, host of the Devotion podcast and a mother. I've been walking with women for 12 years, facilitating annual mastermind groups, several online courses, and nearly 50 retreats.
As a mixed-race woman with a background in health & executive coaching, intergenerational & energy healing, and community building, I have a unique understanding of the ecology of leadership and the ability to catalyze deep growth for my clients.
I support visionary womxn doing game-changing work – whether it's inside your company, through entrepreneurship, or through your art or activism.
We gather diverse groups of deep-hearted womxn. I believe that as womxn gather in nourishing spaces that can hold complexity and care, we heal together, we rise together, and we bring our healing balm into the world in our own unique ways.
As a holistic, multidisciplinary coach, my work integrates…
Healing modalities such as breathwork, Family Constellations, and 25 years of practicing energy work.
In-depth coaching through my extensive training as both a Holistic Health Coach & Executive Coach
Artful facilitation, with an abundance of experience guiding both groups and individuals
through nourishing, transformational experiences.
My work exists to support womxn in embracing their wholeness and embodying their leadership.
I do it because I believe in our liberatory and regenerative future.
And even though I probably don't know you, I believe in you.
We all know that when we stop caring about "other people's kids" (no such thing), and "things that have nothing to do with us" (?!), nothing changes for the better…
our planet suffers, our children suffer, those already marginalized are further compromised, our work stagnantes, our personal and collective evolution is stunted, our health suffers, our relationships lack depth, dominant culture remains intact, and our callings go unanswered.
But how can we best show up
for the change we want to see?
Deep down to my bones, I believe that we fully embrace and express our uniqueness, and encourage others' courage to do the same, we will weave the world we're dreaming of together.
We do it in sovereignty.
We do it in community.
We are creating the future, together
There are so many questions to explore…
How do we expand our hearts to care about so much, without it consuming us?
How do we channel our deep care and unique gifts through our work (whether it be our business, our art, our job, or our activism?)
How do we find the inner strength to face an uncertain future? (which is always true, anyways)
How do we develop both the resilience and nourishment to show up in our gifts each day?
What needs to be built – by us, for us – so that we can thrive individually, and collectively?
What needs to be dismantled and reworked, internally and externally, so we can all get free and thrive?
How can we rise in our devotion, without sacrificing what's sacred?
I'm here for these questions (and more).
Let's explore them together.
The Whole (ish) Story
Like every other human being, I've been shaped by
my life experiences and my identities…
These experiences have shaped my devotion in deep ways…
My devotion to creating welcoming and nourishing spaces for diverse groups of womxn.
A commitment to nourishing our roots, so we can heal at the root.
My curiosity – then passion – for freedom. Individual, and collective. Intrinsic, and extrinsic. My devotion to liberation on every level.
The recognition that a deep connection with the Divine and our own soul is the deepest saving grace.
My devotion to living and working in alignment with my soul.
Understanding what it means to show up.
The belief that our message is our medicine, pushing me to do my inner work to heal – again and again, deeper and deeper – so I can stand on solid ground.
And finally, holding so much has shaped my devotion in ways I'm still exploring. What I know is that I feel more deeply, love more fiercely, and stand more firmly for us finding new and nourishing ways forward…together.
Profound Thanks
I want to honor several of the amazing teachers and mentors I've had over my lifetime, whose lineages I am proud to be a part of, and whose work has inspired and informed my own:
Incredible thanks to Hiro Boga & Elayne Kalila Doughty for the many, many hours of guidance and support over the years, and around this program, specifically. Deepest gratitude as well to Ariel Spilsbury for bringing us the 13 Moon Mystery School, and for my anointing teacher Diana DuBrow of Ariel's lineage. To Deb Kern, who's grounded me back into my energy and path many times, thank you. Thank you to the Transformational Coaching Program – the in-depth 1 year executive coach training I did. Gratitude to Michelle Masters at NLP Marin for my Family Constellation training. For Javier Regueiro, who held me through deep work in the Sacred Valley of Peru, and who has shown me the vast range a human can express – thank you. Thank you to Marie Forleo, who was my business coach for a year. Deep thanks to Integrative Nutrition for the education that got me started in my work, and continues to be a foundation. Thank you to KC Baker, who helped me clarify my greater message and develop my skill as a speaker. To Heather Plett, thank you for your teaching and wayshowing around holding space in community. Thank you dearly to Andréa Ranae Johnson for your guidance and teachings on intersectionality, through Coaching As Activism. Gratitude to Debra Wright, who taught me how to connect with spirit guides and trained me in Reiki Level 1 at age 14. And finally, to Shakti Mhi, my first true yoga teacher to whom I am forever grateful.
To the dear women of my masterminds over the years, thank you for being my inspiration, my teachers, and my beloveds. You have taught me so much.
Thank you to the friends who've offered both their friendship and direct guidance over the years, many of whom have supported me with my work: Becca Piastrelli, Briana Borten, Sarah Jenks, Kavita J Patel, Toi Smith, Jillian Walker, Layla Martin, Kate Northrup, Jadah Sellner, Michelle Young Long, Liz Long, Jennifer Racioppi, Ginny Muir, Jennifer Kem, Hilary Rushford, Amy Ahlers, Julie Santiago, Katina Mercadente, Lianda Swain …and oh so many more.
Last but not least, thank you to the brilliant, talented, devoted people who I get to work with – some each day, some each season, and some for many years – Dawna Matthews, Lindsay Annana Mae Wilson, Lou Jeannot, Hayley Lachambre, Ana Kinkela, Eva Cruz Pena, Dani Hunt, Rita Suzanne, Nick Testa, and the whole team at No Typical Moments.