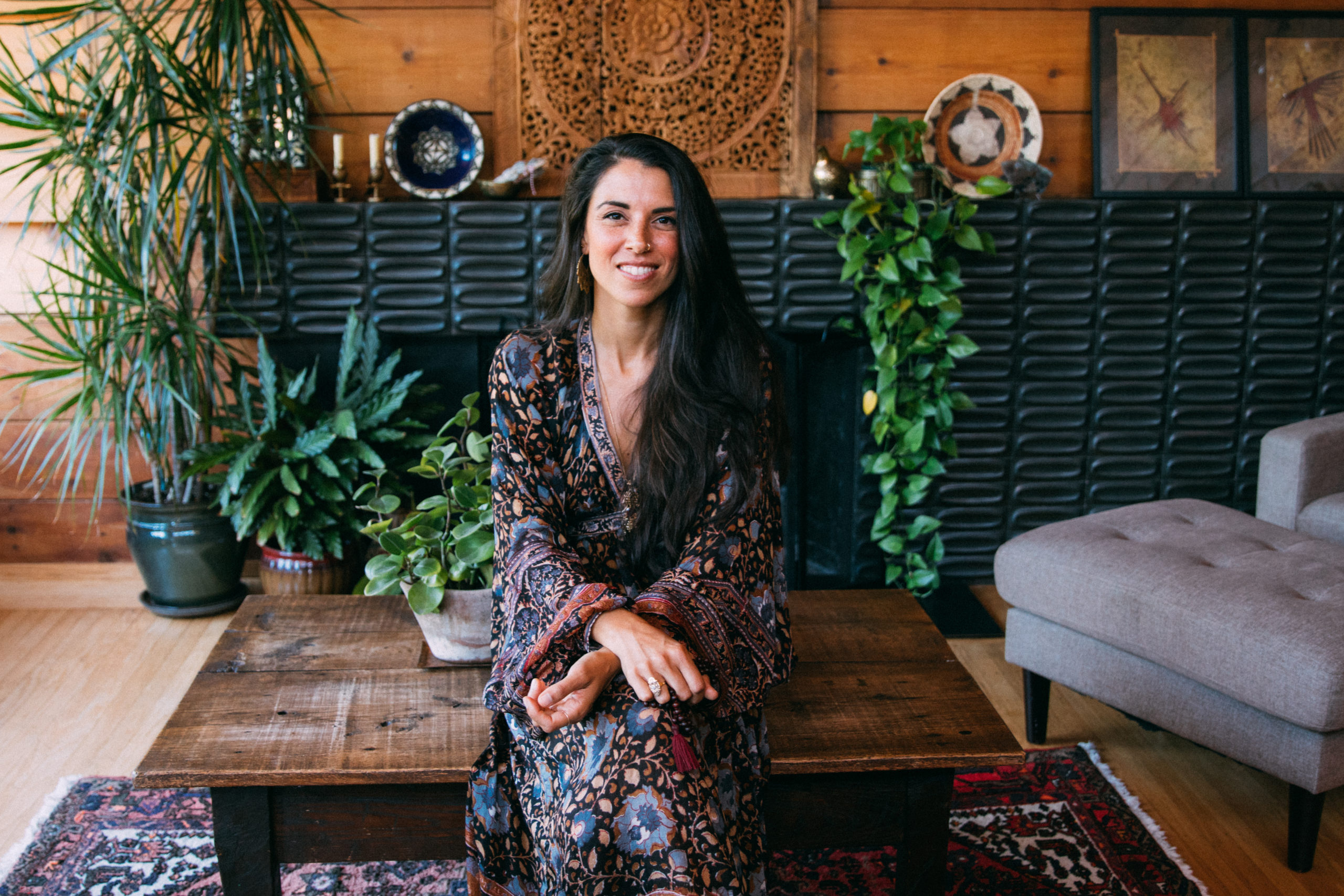 Our World Needs Your
Unique Leadership Expression Story Gifts Voice Medicine Artistry Rhythm
EMBRACE YOUR WHOLENESS
EMBODY YOUR LEADERSHIP
The world will be set free by women who are free. Sisterhood is the key.
SOUL OF BUSINESS PROGRAM AGREEMENT
 BY PURCHASING THIS ONE DAY  EVENT (HEREIN REFERRED TO AS "PROGRAM" OR "RETREAT" OR "CEREMONY") YOU (HEREIN REFERRED TO AS "CLIENT") AGREE TO THE FOLLOWING TERMS STATED HEREIN.
RETREAT.
Company agrees to provide a one day Retreat (herein referred to as the "Retreat") for the purposes of exploring your vision for your work and life, and both the inner work and outer strategies to bring your business to the next level; connecting with other people. Client agrees to abide by all policies and procedures as outlined in this agreement as a condition of their participation in the Retreat.
Your participation in this Retreat includes:
1 day (approximately 10 hours) of gathering on April 18th, 2019. Retreat activities may include setting intentions, mastermind hotseats, breathwork, journaling, hiking, lunch and dinner.
By signing up for this Retreat, you acknowledge the following:
It is your sole responsibility to secure your Passport and make sure your Passport is current

It is your sole responsibility to book and secure your transportation to and from Mill Valley, California.

It is your sole responsibility to purchase travel insurance – this is HIGHLY recommended in case of an emergency whereby you will need to cancel the trip, or if there is some severe weather emergency where the Retreat will need to be cancelled

It is your sole responsibility to bring spending money
You are at least 18 years or older
DISCLAIMER.  
Client understands Company is not an agent, publicist, accountant, financial planner, lawyer, therapist, or any other licensed or registered professional.  Coaching, which is not directive advice, counseling, or therapy, may address overall goals, specific projects, or general conditions in Client's life or profession. Coaching services may include setting priorities, establishing goals, identifying resources, brainstorming, creating action plans, strategizing, asking clarifying questions, and providing models, examples, and in-the-moment skills training. Company promises that all information provided by Client will be kept strictly confidential, as permissible by law.
Client understands Coach is not an employee, agent, lawyer, doctor, registered dietician, psychotherapist, nutritionist, psychologist, or other licensed or registered professional. Coach will not act as a therapist providing psychoanalysis, psychological counseling or behavioral therapy. Client understands this Retreat will not prescribe or assess micro-and macronutrient levels; provide health care, medical or nutrition therapy services; or diagnose, treat or cure any disease, condition or other physical or mental ailment of the human body.  Client understands if they should experience any such issues they should see their registered physician or other practitioner as determined by their own judgment.
If the Client is under the care of a healthcare professional or currently uses prescription medications, the Client should discuss any dietary changes or potential dietary supplements use with his or her doctor, and should not discontinue any prescription medications without first consulting his or her doctor. Client understands that the information in this Retreat is NOT medical or nursing advice and is not meant to take the place of seeing licensed health professionals.
PAYMENT.
Total price of this Retreat is [$500 USD].  All costs are in U.S. Dollars. Client may pay in full [$500.00 USD] through PayPal, debit or credit card or 2 payments of [275.00]. Client grants Company the authority to charge the card(s) provided until payment is complete.
Regardless of what payment option you choose, Client MUST be paid in full prior to April 18, 2019 or your Retreat will be cancelled and payments previously made shall be forfeited.
** If you enrolled through Marie Forleo's B-School for 2019, this is part of your bonus gift and payment is not required.
REFUNDS/CANCELLATION POLICY.
After purchase, no refunds will be issued, nor installment payments cancelled. All sales are final. Should you choose to cancel your participation in the Program PRIOR to the retreat date on April 18, 2019, you can you can use your purchase as a credit towards another Retreat within the next 1 year.
CANCELLATION DUE TO LOW BOOKING NUMBERS.
Company reserves the right to cancel Retreat prior to the event if there are not enough participants signed up. In this case, you will be given a full refund including your deposit.  Company is not responsible for reimbursing travel or flights, so again, it is advised that you obtain travel insurance for the Retreat.
CANCELLATION DUE TO UNFORSEEABLE EVENT(S).
Company reserves the right to cancel Retreat prior to the event in the case of an unforseeable circumstance(s), including but not limited to illness, injury, property damage, natural disaster. In this case, you will be given a full refund of all monies paid.  Company is not responsible for reimbursing travel or flights, so again, it is advised that you obtain travel insurance for the Retreat.
PHYSICAL AND MENTAL HEALTH REQUIREMENTS.
By signing up for the Retreat, you attest that you are in good physical and mental health to travel and participate in the Retreat.  You are advised to consult with a physician to ensure you are inadequate health. Company also strongly recommends and advises you secure travel insurance.
RELEASE OF LIABILITY / ASSUMPTION OF RISK.
You agree to the following:
Certain activities including, but not limited to, yoga, hiking & spa services, have risks of injury, including serious injury.  You understand the nature of the activity and acknowledge that you are qualified, in good health, and in proper physical condition to participate in such activity.  You further agree and warrant that if, at any time, you believe the conditions to be unsafe, you will immediately discontinue further participation in the activity.

You will notify the Company if you suffer from any medical or health condition that may cause injury to yourself or others or may require emergency care during your participation.

You will notify Company of any food allergies in advance.

YOU KNOWINGLY AND FREELY ASSUME ALL SUCH RISKS and dangers, both known and unknown, EVEN IF ARISING FROM THE NEGLIGENCE OF THE RELEASES (as defined below) or others, and assume full responsibility for your participation. You acknowledge that these risks and dangers may be caused by my own actions or inactions, the actions or inactions of others participating in the Retreat, the conditions in which the Retreat takes place, of the negligence of Company.  YOU FULLY ACCEPT AND ASSUME ALL SUCH RISKS AND ALL RESPONSIBILITY FOR LOSSES, COSTS, AND DAMAGES you incur as a result of your participation in the Retreat.

YOU HEREBY RELEASE, DISCHARGE, AND COVENANT NOT TO SUE Company, its sponsors, employees, staff, volunteers, other participants, owners and lessees of the premises on which the Activity is conducted ("Releasees") FROM ALL LIABILITY, CLAIMS, DEMANDS, LOSSES, OR DAMAGES ON YOUR ACCOUNT CAUSED, OR ALLEGED TO BE CAUSED, IN WHOLE OR IN PART BY THE NEGLIGENCE OF THE RELEASEES OR OTHERWISE, INCLUDING NEGLIGENT RESCUE OPERATIONS; and you further agree that if, despite this Agreement, you, or anyone on your behalf makes a claim against any of the Releases, you WILL INDEMNIFY, SAVE, AND HOLD HARMLESS EACH OF THE RELEASES from any litigation expenses, attorney fees, loss, liability, damage, or cost which may be incurred as the result of such claim
PROPERTY DAMAGE.
You shall be financially responsible for any damage done to Company's property, including accidental and / or negligent damage.
MEDIA RELEASE.
Company reserves the right to use photos or videos from the Retreat for promotional purposes.  By signing up for the Retreat, you agree to allow your image to be used for this purpose. If you do not want your image or voice to be used, please notify the Company in writing before the Retreat begins.
CONFIDENTIALITY.
This Agreement is considered a mutual non-disclosure agreement. Both Parties agree not to disclose, reveal or make use of any information learned by either party during discussions, or otherwise, throughout the Term of this Retreat ("Confidential Information"). Confidential Information includes, but is not limited to, information disclosed in connection with this Agreement, and shall not include information rightfully obtained from a third party.  Both Parties shall keep all Confidential Information strictly confidential by using a reasonable degree of care, but not less than the degree of care used by it in safeguarding its own confidential information.  The obligation of the Parties hereunder to hold the information confidential does not apply to information that is subsequently acquired by either Party from a third party who has a bona fide right to make such information available without restriction.  Both Parties agree that any and all Confidential Information learned as of the Effective Date shall survive the termination, revocation, or expiration of this Agreement.
COMPELLED DISCLOSURE OF CONFIDENTIAL INFORMATION.
Notwithstanding anything in the foregoing, in the event that Client is required by law to disclose any of the Confidential Information, Client will (i) provide Company with prompt notice of such requirement prior to the disclosure, and (ii) give Company all available information and assistance to enable Company to take the measures appropriate to protect the Confidential Information from disclosure.
NON-DISCLOSURE OF COMPANY MATERIALS.
Material given to Client in the course of Client's work with the Company is proprietary, copyrighted and developed specifically for Company. Client agrees that such proprietary material is solely for Client's own personal use. Any disclosure to a third party is strictly prohibited.  
Company's program is copyrighted and the original materials that have been provided to Client are for Client's individual use only and are granted as a single-user license. Client is not authorized to use any of Company's intellectual property for Client's business purposes. All intellectual property, including Company's copyrighted program and/or course materials, shall remain the sole property of the Company. No license to sell or distribute Company's materials is granted or implied. 
Further, by signing below, Client agrees that if Client violates, or displays any likelihood of violating, any of Client's agreements contained in this paragraph, Company will be entitled to injunctive relief to prohibit any such violations and to protect against the harm of such violations.
NON-DISPARAGEMENT.  
Client shall not make any false, disparaging, or derogatory statement in public or private regarding Company, its employees, or agents.  Company shall not make any false, disparaging, or derogatory statements in public or private regarding Client and its relationship with Company.
INDEMNIFICATION.
Client agrees to indemnify and hold harmless Company, its affiliates, and its respective officers, directors, agents, employees, and other independent contractors from any and all claims, demands, losses, causes of action, damage, lawsuits, judgments, including attorneys' fees and costs, arising out of, or relating to, Client's participation or action(s) under this Agreement. Client agrees to defend against any and all claims, demands, causes of action, lawsuits, and/or judgments arising out of, or relating to, the Client's participation under this Agreement, unless expressly stated otherwise by Company, in writing.
DISPUTE RESOLUTION.
If a dispute is not resolved first by good-faith negotiation between the Parties to this Agreement, every controversy or dispute to this Agreement will be submitted to the American Arbitration Association.  The arbitration shall occur within ninety-(90)-days from the date of the initial arbitration demand and shall take place in Boston, Massachusetts. The Parties shall cooperate in exchanging and expediting discovery as part of the arbitration process and shall cooperate with each other to ensure that the arbitration process is completed within the ninety-(90)-day period.  The written decision of the arbitrators (which will provide for the payment of costs, including attorneys' fees) will be absolutely binding and conclusive and not subject to judicial review, and may be entered and enforced in any court of proper jurisdiction, either as a judgment of law or decree in equity, as circumstances may indicate.
GOVERNING LAW.
This Agreement shall be governed by and construed in accordance with the laws of the state of Massachusetts, regardless of the conflict of laws principles thereof.
ENTIRE AGREEMENT; AMENDMENT; HEADINGS.  
This Agreement constitutes the entire agreement between the Parties with respect to its relationship, and supersedes all prior oral or written agreements, understandings and representations to the extent that they relate in any way to the subject matter hereof. Neither course of performance, nor course of dealing, nor usage of trade, shall be used to qualify, explain, supplement or otherwise modify any of the provisions of this Agreement.  No amendment of, or any consent with respect to, any provision of this Agreement shall bind either party unless set forth in a writing, specifying such waiver, consent, or amendment, signed by both parties. The headings of Sections in this Agreement are provided for convenience only and shall not affect its construction or interpretation.
COUNTERPARTS.  
This Agreement may be executed in one or more counterparts (including by means of facsimile or electronic mail via portable document format), each of which shall be deemed an original but all of which together will constitute one and the same instrument.
SEVERABILITY.  
Should any provision of this Agreement be or become invalid, illegal, or unenforceable under applicable law, the other provisions of this Agreement shall not be affected and shall remain in full force and effect.
WAIVER.  
The waiver or failure of Company to exercise in any respect any right provided for herein shall not be deemed a waiver of any further right hereunder.
ASSIGNMENT.
This Agreement may not be assigned by either Party without express written consent of the other Party.
FORCE MAJEURE.
In the event that any cause beyond the reasonable control of either Party, including without limitation acts of God, war, curtailment or interruption of transportation facilities, threats or acts of terrorism, State Department travel advisory, labor strike or civil disturbance, make it inadvisable, illegal, or impossible, either because of unreasonable increased costs or risk of injury, for either Party to perform its obligations under this Agreement, the affected Party's performance shall be extended without liability for the period of delay or inability to perform due to such occurrence.
In the case of any change, modification, cancellation, postponement or delay due to any unforeseeable events, you acknowledge that you will have no right of refund as Company will do its best to transfer the funds to a new date.  
CLIENT RESPONSIBILITY; NO GUARANTEES.  
Client accepts and agrees that Client is 100% responsible for its progress and results from the Retreat. Company will help and guide Client; however, participation is the one vital element to the Retreat's success that relies solely on Client. Company makes no representations, warranties or guarantees verbally or in writing regarding Client's performance. Client understands that because of the nature of the Retreat and extent, the results experienced by each client may significantly vary. By signing below, Client acknowledges that there is an inherent risk of loss of capital and there is no guarantee that Client will reach its goals as a result of participation in the Retreat and Company's comments about the outcome are expressions of opinion only.  Company makes no guarantee other than that the services offered in this Retreat shall be provided to Client in accordance with the terms of this Agreement.
BY PURCHASING THIS RETREAT PROGRAM, I HAVE READ AND AGREE TO THE WORKING AGREEMENTS ABOVE.